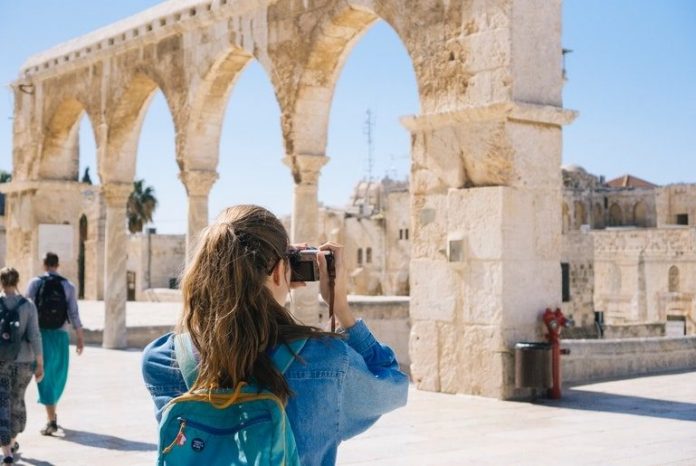 You still can enjoy a beautiful trip without a car. It is possible to leave the car keys and added expense at home by choosing a traveling destination that doesn't require a rental car. I will share with you the secrets to travel.
The secrets to travel
The greatest thing about these destinations is that they have easy and affordable public transportation, or you can get everywhere walking. Let's share with you the secrets to travel.
Keep reading to learn which are the best cities to travel in America that don't require a car rental.
First, the secrets to travel without any doubt, New York is probably the best known of America's walkable cities. New York has an excellent subway system available 24 hours that connects you to the Bronx, Manhattan, Queens, and Brooklyn, the only exception is Staten Island that it is served by a ferry and bus system.
The great thing about walking in New York is that there is always something new to see and allows for unplanned visits to whatever shops, eateries, galleries, or parks catch your eye. In Manhattan, you can walk everywhere.
If you enjoy cycling you can purchase a 24-hour or a 3-day pass with Citibike. Citibike is New York's bike-share system that allows you to make an endless number of 30-minute rides around town.
There are many options to choose from airports including subway, private bus, taxi, and Long Island Rail Road.
If you still think that driving a car is a good idea, consider that the parking rates run around $50 a night in midtown, and there are tolls to enter the city on every bridge and tunnel.
On Mackinac Island, you don't have to worry about having a car as it is only accessible by boat.
You can rent one of the 1,500 bikes available on the island. You and your family will have a great time pedaling around Mackinac Island as you search the butterfly house, state park, museums, beaches, and shops.
If you don't want to bike, you can rent electric scooters, tandem bikes, bike carts for kids and wheelchairs for people who need them.
Another excellent way to explore the island is by going on a walking tour or taking a horse-drawn carriage.
Traveling to San Antonio is such a pleasant surprise. There are many places you can go including the Alamo, Pearl Brewery, San Antonio Art Museum, restaurant, and bars.
The Riverwalk, which is San Antonio's most popular attraction has been extended so it binds with the 10-mile Mission Reach trail. The Riverwalk you can walk, dine, and enjoy the urban waterway or take a boat ride.
If you want to go to the vineyards of nearby Hill Country you will need to have transportation.
Another great America city to walk in. San Francisco is difficult to explore by car and has high parking rates.
There are many tourist areas where you can walk such as Union Square, North Beach, Chinatown and the Financial District where you can spend the day knowing the Ferry Plaza farmers' market.
If you don't know the place it is better to ask your hotel where to go especially at night as you can end up in some unpleasant areas.
Besides walking you can also use the famous cable cars, the BART which is the Bay Area Rapid Transit, buses, and the ferry service to get you around the city.
Boston is another great example that it is easier to explore the city by its "T" subway system than to drive the congested highways and streets. The best thing about using the T is that it is easy, clean, and affordable plus up to two kids under the age of 11 rides free.
Boston's public transportation system will connect you from Logan International Airport to most attractions in downtown Boston and Cambridge. You can buy a single ride, or a daily or a weekly pass that gives you endless travel.
Once you are at your T stop, walking is a great option in Boston or you can use taxis that are always available.
Even though Seattle has not the best public transportation as it has geographical limitations there are many bus routes to make up for it.
There are many places you can go to Seattle including Pike Place Market and original Starbucks, Pioneer Square, Space Needle and Seattle Center, stadiums, and Capitol Hill.
You can also go by water taxi to Alki Beach and Bainbridge Island by Washington State Ferry.
You will need a car if you want to go hiking in any of the mountain range parks.
Las Vegas is a great place to forget the four wheels because nothing beats the fun of walking the Vegas Strip and entering the casinos.
You can use the fancy double-decker bus, The Deuce to explore downtown Fremont Street Experience, or you can use Arrow trolley bus or the free monorails that connect related casinos.
Avalon, the main town on Catalina Island, is just one square mile that's why cars are not welcome on the island.
Once you arrive by ferry boat you can take a taxi or shuttle to your lodging or activity. There are other ways of transportation such as golf carts and bike rentals. During the summer months, you will find an open-air trolley.
If you want to walk in paradise Honolulu is the place. Nothing beats the pleasure of walking Kalakaua Avenue in Waikiki. You will almost find perfect weather, friendly people, and you have a beautiful view of the beach.
But please don't stay only on Waikiki, as there are plenty of other neighborhoods and historic attractions to explore on foot.
If you want to go to one of the most popular attractions, the USS Arizona Memorial at Pearl Harbor, you can take TheBus, which is Oahu's public transit system.
You can also take TheBus to and from the airport or to go to more remote attractions like Sea Life Park and Hanauma Bay.
Conclusion
Traveling to many American cities without a car is an advantage. These walking-friendly centers have a good public transportation system and other forms of traveling such as bikes and electric scooters making it fun for tourists to explore without having to spend and worry about a parking spot. I hope now you have known something about the secrets to travel.
As a tourist, you should always be careful and if you have safety concerns, talk to the locals and ask them where it is safe to go.
If you like my article, you can read another article about How to work a rocket with necessary engines.